LAST UPDATE: September 2017
Congratulations! You bought your first aged domain! And you're probably asking yourself… now what? Well, once you've setup your hosting and installed WordPress, you have to decide on how to best utilize the domain's authority.
Rebuilding URLs
The best option is to rebuild the strongest URLs with content or a custom 404 page that links to the homepage. In the past you could also use redirects to homepage, however because of the Google algorithm updates that is now highly unadvisable.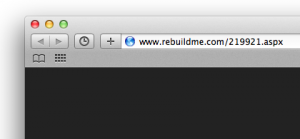 Use Wayback machine to find all URLs and content that was on them. An example of these would be:
myagedomain1.com/182319?date=today
myagedomain2.com/best-fly-fishing-websites.aspx
myagedomain3.com/about.html
Now check Majestic for the strongest subpages.
While WordPress does allow you to change your post permalinks text, it will not allow adding of special characters or extensions into the URL. For that you will need to use a plugin like Custom Permalinks to recreate the exact URL.
Adding Content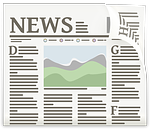 When possible, continue the same topic on the blog as it was before the domain expired. If it's not, repurpose the blog to whatever you need at that moment.
The next thing to decide is what to do with content on your blog. You can:
create a few-page website and add links to your homepage,
create a blog on the homepage and add link to individual blog posts.
If you're starting out, go with a blog since you'll be able to use it more and post more links. The first option is mostly for really competitive niches where you only use a few homepage links.
Sources
You can write your own content, outsource it or use content databases.
Always keeping in mind…
You don't want to be doing the same thing with all your aged domains. Try and test different things and track the results.
Free PBN Ebook
Download Our Ebook – The 17 Dangerous Footprints That Will Get Your PBN Deindexed >>>