One of the most requested features from our users was some kind of a content automation tool. It took us some time to develop it because we wanted to get it right but now we're proud to announce our content module is ready for beta testers.
How does it look? Well, in the spirit of Easy Blog Networks, it's really simple and easy: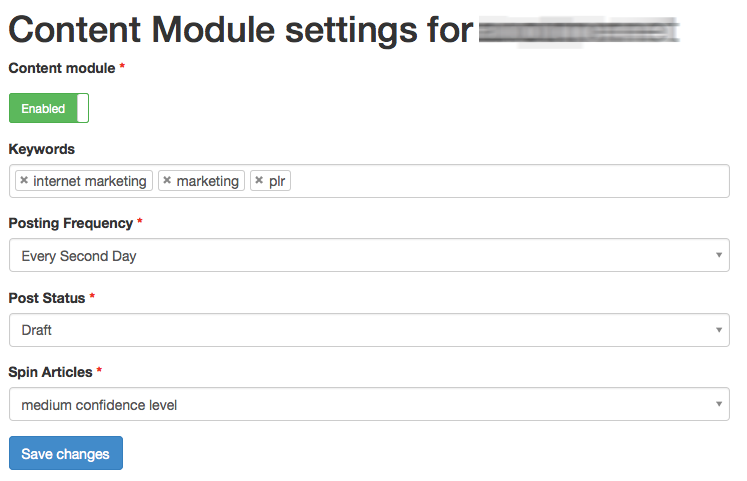 Each blog has a Content Module Settings where you setup everything you need. Just enter your keywords, posting frequency, post status and article spinning confidence level. The module then sources the content, spins it and posts it to your blog.
Apply To Be A Beta Tester
We need beta testers to test and review everything from posting, spinning to quality of the final output.
The module will be free as long as it's in beta (20-40 days, depending on found issues) and we're looking for 15 active beta testers.
Sign up to be a beta tester by contacting us and sending us your login email. You'll need to have at least 10 blogs in the system.