LAST UPDATE: September 2017
This is one of our plugins that we used to sell but we've decided we'll open source it and offer it for free.
Using WP Rewritely
There are many cases when you need to manually rewrite your blog posts: after article spinning, correcting mistakes after writers or manually rewriting your blog posts for better uniqueness.
With WP Rewritely you open the edit post page and below the regular editor you can find the rewriting window. Plugin breaks your paragraphs into sentences with field boxes for quick and easy rewriting.
It keeps the correct formatting of headings, listings and any other text styling.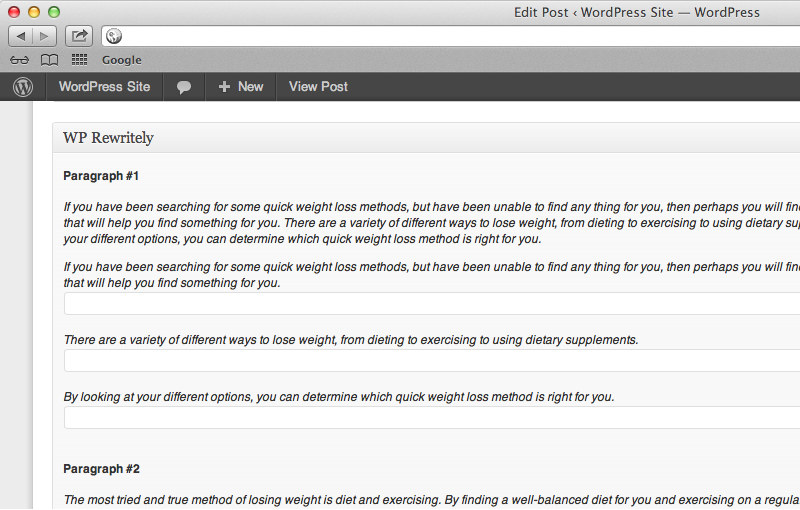 Download WP Rewritely
Would you like to see more plugins?
Is there any other plugin you'd like to see us create? If there's a plugin you commonly use but it causes issues or if it's something you'd like to use but can't find – let us know in the comments or contact us.