From the beginning, we've received issues concerning email forwards. Some users had problems with forwarded mails, often because their email provider blocked our forwards. Because this is a very important feature, we wanted to find a solution that would work 100% of the time.
We were looking into many options and the best we found was to create an Inbox for all forwarded emails. This way, we can show you the emails when our system receives them, before they're forwarded to your email.
Mail Inbox is found in the each blog's WordPress Dashboard, under Tools.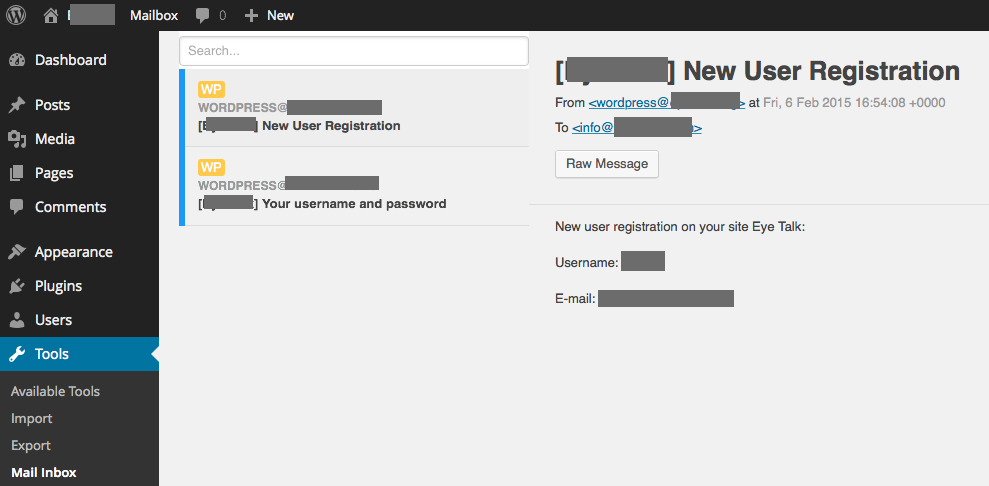 All new blogs come with Mail Inbox activated by default. If you'd like to have it on any older blog, contact us and we'll activate it for you.