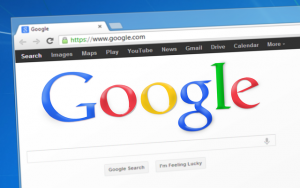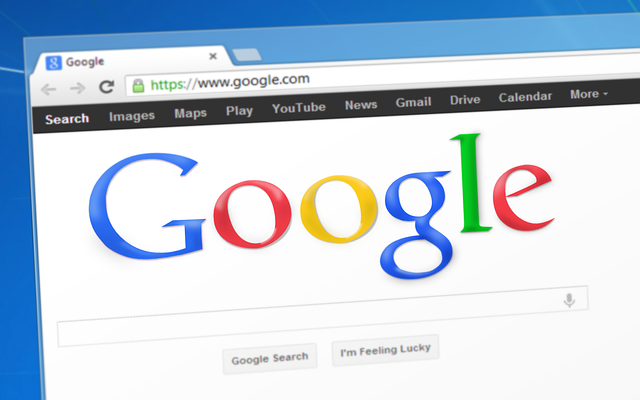 Indexation is one of the most important metrics for any SEO. The usual process to check if a website is still indexed is to run a 'site:domain.com' search. However, once you have more than 10 websites and you want to do automatic checks, proxies and software come into play. And besides being annoying, do you really want to constantly ping G with all your websites, every day/week/month, like clockwork, for all your websites?
There's a better way. If the SearchBot stops visiting your site for some time, there is a good chance your blog was deindexed. So all you need to check is if the bot is still visiting your website. We've started doing passive indexation check for EBN in November and we've decided to offer it as a plugin.
Note: You don't need this plugin if your blogs are hosted on EBN. 
Setup Passive Indexation Check
Install and activate the plugin then go to Settings and click Passive Indexation Check. Select after how long you want to be notified of no bot visits. If it's a low-trafficked site, we recommend 14 days, otherwise you can go as low as 5 days (1 day is not recommended unless you have multiple daily updates to the website).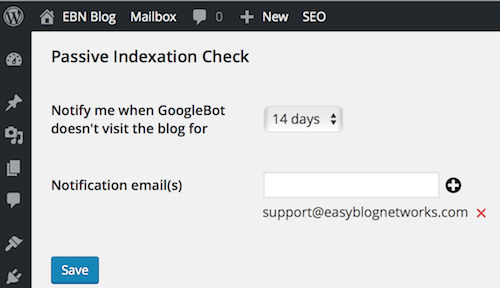 Only after you get notified of no visits, should you run a 'site:' query.
[sociallocker id="1025″]>>> Download Passive Indexation Check  [/sociallocker]
This passive indexation check lowered our 'site:' search queries by more than 90%. 
Let us know in the comments what you think!
Would you like to see more plugins?
Is there any other plugin you'd like to see us create? If there's a plugin you commonly use but it causes issues or if it's something you'd like to use but can't find – let us know in the comments or contact us.