LAST UPDATE: March 2019. We learned that Majestic now requires a subscription to get the page data. We are researching for alternatives.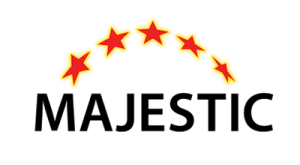 The last major update targeting PBNs started penalizing too many 301 redirects. The most common usage was having a "redirect all 404 errors to homepage" plugin. Since then we advise against using this kind of plugins and rebuilding URLs and pages instead.
To make the process easier, we built a plugin which will automatically rebuild URLs with backlinks directly from a Majestic CSV export.
Rebuild Pages from Majestic
You can use this plugin even if you don't have a subscription to Majestic. Go to Majestic's Webmaster Tools and verify your site (use plugin Add Meta Tags). Then click the gear icon and under Site Explorer click Pages.

In top right corner of the table click Export Data and choose CSV.
Go to your WordPress blog and install plugin Rebuild Pages and open it in the Tools menu. Select the minimum backlinks to rebuild a page (we recommend at least 1), choose CSV and click Rebuild Pages. Make sure to keep the plugin active even after import.
If you have only two pages to rebuild, it'll be easier to do it manually. However if there are backlinks pointing to hundreds of pages, then this will speed up the process quite a bit. Keep in mind you still need to manually add content to these pages. 
[sociallocker id="1023″]>>> Download Rebuild Pages  [/sociallocker]
Let us know in the comments what you think!
Would you like to see more plugins?
Is there any other plugin you'd like to see us create? If there's a plugin you commonly use but it causes issues or if it's something you'd like to use but can't find – let us know in the comments or contact us.