We've been doing a lot of work in the background to streamline support and help resolve issues as soon as possible. The biggest step was updating the Report Problem button.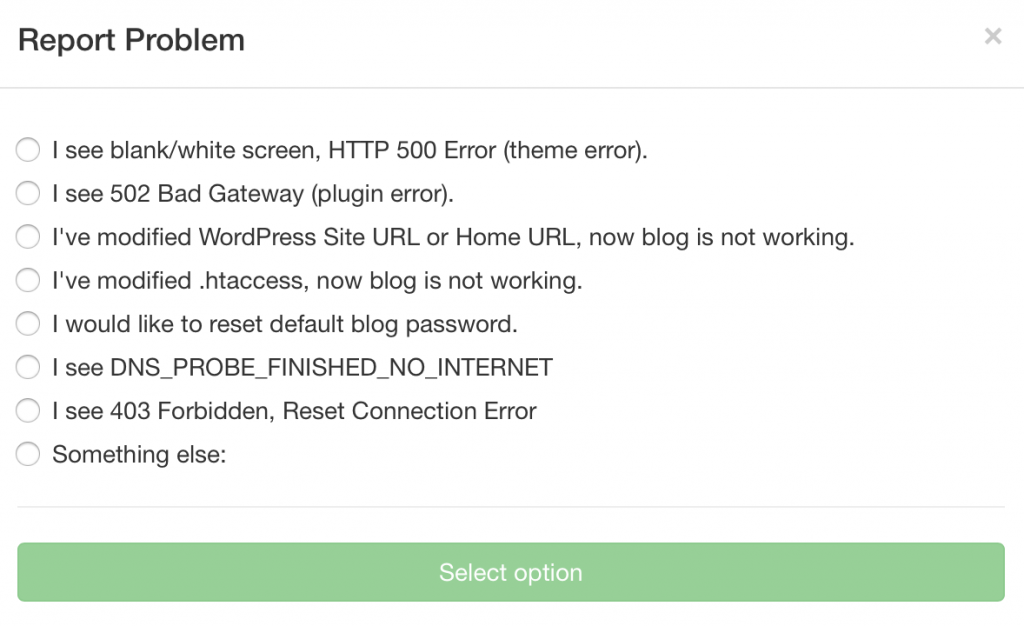 A lot of the common errors on the blog are caused by a faulty theme or plugin, and that often happens after WordPress updates. To avoid this, make sure you're using supported and regularly updated themes. However, if that still happens, you can use the Report Problem button to fix the blog on your own. You will most probably see a blank screen in this case, so all you do is select the first check (blank screen, 500 error) and click Try Automated Fix. The system will reset the theme and, in most cases, your blog will be back online.
Same goes for all other errors – from plugin errors (502 error), .htaccess issues and DNS issues.
We highly recommend you use this button since it can speed up the problem resolution because there is no need for waiting on response from support.
Visit our help center for more information on how to report a blog specific problem.