A new feature for better visualization of SEO metrics. This will be part of Easy Domain Monitor but is also integrated into EBN.
You can find it on each Blog Info page, in the SEO Metrics section.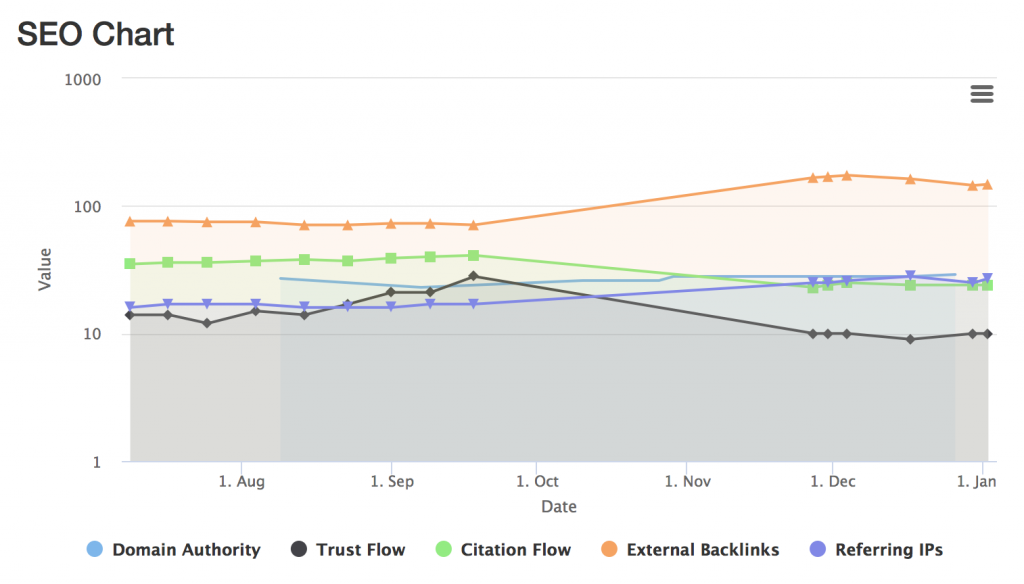 If you click the metrics' names, it will remove/add that specific metric. For example I unchecked DA and TF here: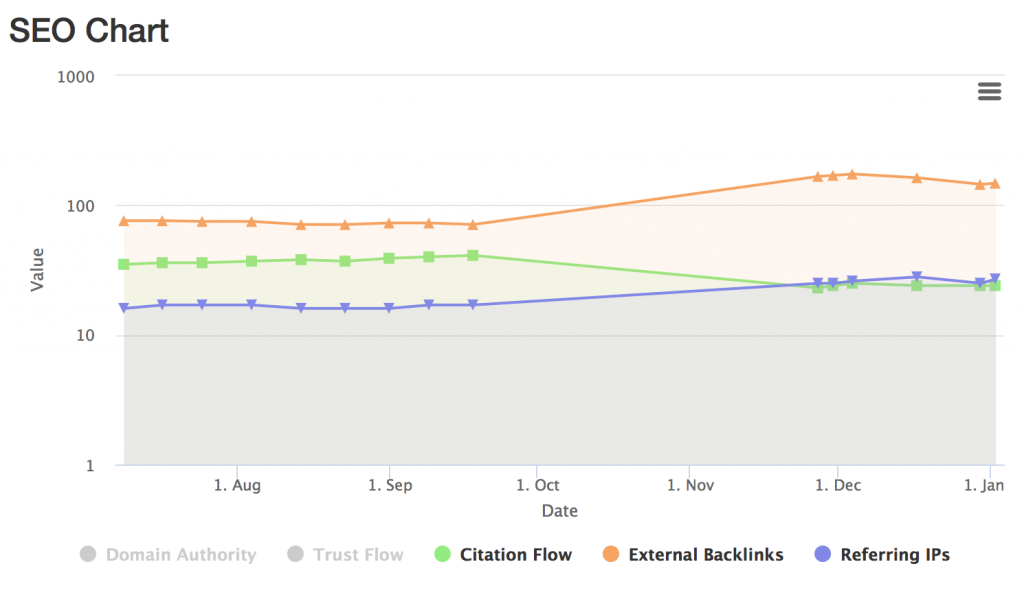 This is now available to all users.