Better email management has been on our todo for a long time. We started with email forwarding but that caused IP blacklisting so we needed to move to Blog Inbox inside WordPress. That was far from optimal – basic features like sorting by date and search were unavailable. The main problem was finding something that would work well but not leave footprints (a lot easier said than done).
Finally, we're happy to announce that we found a great solution that will work for the long-term.  The new Mailbox is a solution for not just receiving but also replying to emails sent to any of your EBN blogs. Emails sent to all of your blogs will now be seen in one Inbox. You can also search for old emails, reply to senders or forward an email to your own address. For detailed instructions on how to use the new Mailbox, please read the Help Article.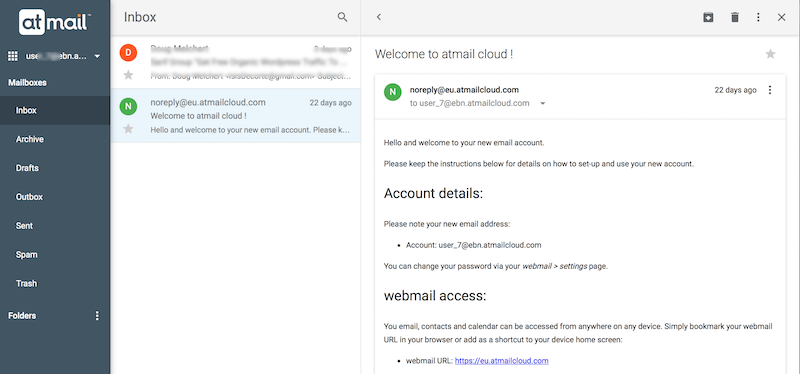 You should soon start to see Mailbox icon in the top navigation menu that will guide you through the process of accessing the Mailbox for the first time. Some users' Mailboxes might still be in the process of being provisioned so you might not be able to access it just yet.
Blog Inbox inside the blog will still be available for at least a few months.